Trash bags. Who would have thought that something as simple as a trash bag fundraiser would be so effective for teams trying to raise money? The numbers don't lie - supporters love the idea of being able to buy their everyday household goods while supporting their favorite player!
Keep reading for 3 reasons why a trash bag fundraiser can be an effective way for your group to meet your goals!
Everyone uses trash bags
Straight from the mouth of a Reddit user: "I would buy trash bags as a fundraiser. Better than having to buy crap no one wants or needs."
So many fundraisers these days are all about selling junk food: chocolates, popcorn, cookie dough, and the list goes on. Not only are these products unhealthy and fattening to the consumer, there's also the feeling supporters get where they tell themselves "I don't really need this".
Now you can rest assured your supporters will be 100% satisfied with your trash bag fundraiser. Not only are they giving back, but they're getting something they actually use in return! Did you know? The average American throws out almost 6 pounds of trash per day. That's a LOT of trash bags! It's a good thing your group is selling them. 😉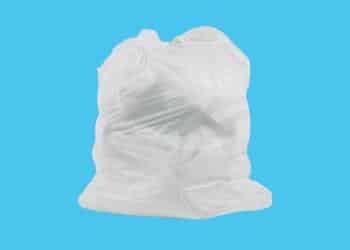 Buying in bulk is practical
Sudz Fundraising trash bags are not the flimsy, thin cheap stuff you find at the Dollar Tree. It's top notch, durable quality! And because our rolls come in various sizes- from bathroom trash bags to lawn bags- and in rolls of 50-100, they will last you a long time. Buy a roll of trash bags from a Sudz Fundraiser and you will be set for months and months!
It's for a good cause
At the end of the day, we're raising money to help a team. This is so much more than buying uniforms and snacks- youth sports is about experiences and life lessons learned on the field!
We've often had the experience in previous years with generic fundraisers where the person we were selling to wanted to support us, but they didn't have any use for the junk we were selling. Since we started our fundraising line of household goods and other useful products, people can't believe they're able to support the cause and buy what they need at the same time!
Sure, a trash bag fundraiser may sound a little… unconventional, to say the least, and it may feel weird asking a stranger if they'd like to support your fundraiser by buying a roll or two. But the fact of the matter is that everyone needs trash bags- households, offices, restaurants- so instead of asking "Why trashbags?" you should be saying: "Why NOT?"
Get started selling today. Here at Sudz Fundraising, we make it simple for any size group or organization to raise money. Click here to register now, or visit our "How It Works" page to learn more about our fundraisers.