Hey parents, guardians, and coaches seeking information on easy cheer fundraising ideas that will help cover the costs of cheer. We know how hard you work and that sometimes you just need things to be easy, so don't go broke for cheer! Many simply do not know just how costly cheer can be, and that's why we are offering up some cheer fundraising ideas.
While it is true that some programs can cover a certain amount of funds within their budget, it is often not enough. As a result, parents and others are left to flip the bill. Have no fear. There is a way to raise the money that you need that is easy and fast! It is through the laundry detergent fundraiser.
What is the Laundry Detergent Fundraiser?
The laundry detergent fundraiser has earned the reputation of being one of the most profitable fundraising ideas for cheer teams. You are probably curious as to WHY this particular fundraiser stands out above the rest, right? It is simple. Laundry products are considered to be a "must-have" item.
Every single person that you know, associate with, or come in contact with needs laundry detergent in order to keep their clothing clean, smelling nice, and looking great. For each bucket sold your cheer team can earn up to $15! In short, your cheer team can make 30% profit with the laundry detergent fundraiser!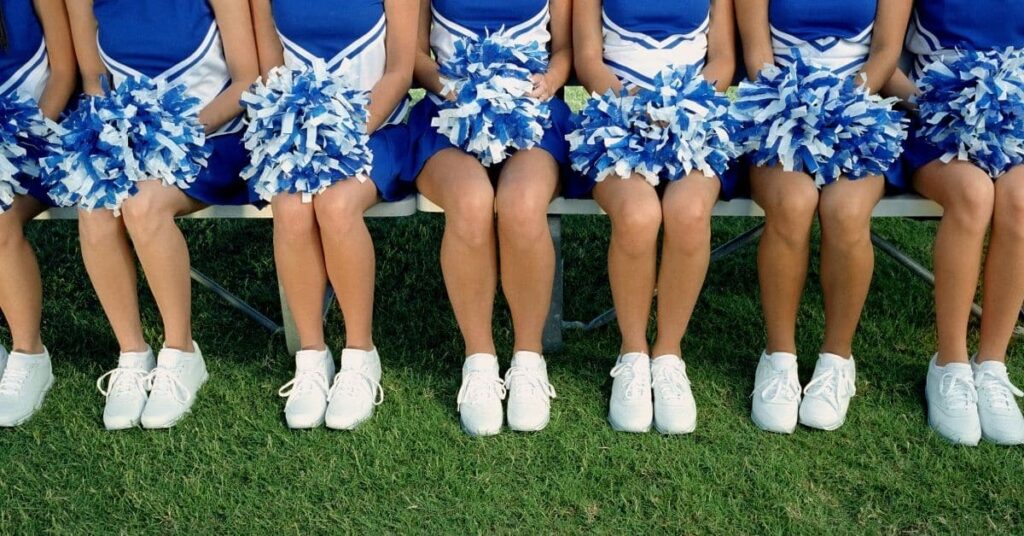 What Expenses Do Cheer Teams Have?
Many might be surprised at the amount of expenses that comes with being on a cheer team. This is why we say "dont go broke for cheer". It costs much more than what you would think. Unless you are willing to pull the funds out of your own pocket, this is why finding easy and fun cheer fundraising ideas is important! Take a look at this example of the most common expenses for members of cheer teams:
Registration - $150

Uniform - $100

Accessories - $100

Training Apparel - $100

Travel Expenses - $200

Pictures - $50

Cheer Camp - $300
There you have it! Keep in mind, this is only a basic list of the most common expenses that you will incur. Yes, this is per cheerleader – not, per team. Now, you can clearly see the need to engage in only the most profitable fundraisers. The good news is, the laundry detergent fundraiser IS the MOST profitable!
Competition Costs
Now, is your cheer team one that participates in competitions? If so, the expenses have just doubled for you. Yes, you read that right. We know traveling from competition to competition is a lot of fun and you enjoy watching their performances, but these competitive sessions can put a huge strain on your wallet. The solution? Easy cheer fundraising ideas like the laundry detergent fundraiser that will allow you to raise money and FAST!
Funding Matters
As you can see, funding is crucial for the teen that is part of that cheer team. The laundry detergent fundraiser is a wonderful and easy way to earn all of the money that you need not just for one – but everyone – on the cheer team. It is one of the most profitable fundraisers because it allows your team to promote a product that is high in demand. People get higher levels of satisfaction in supporting a cause when they get an item that they need and use in return.
Get Started Now
Are you ready to get started in making money for your cheer team? If you answered "yes", simply go to our laundry detergent fundraising page to learn more. In addition to this, you can learn how to make the most of your fundraiser by checking out our cheer fundraising ideas guide. Why pull hundreds to thousands of dollars out of your own wallet when you can take part in one of the most profitable fundraisers currently available on the market? Get started today and start earning as quickly as tomorrow! Always remember don't go broke for cheer, always look for ways to raise the money.